Hey —
Christian DeHaemer here.
There isn't a second to waste — so I'll get right to it:
You have a once-in-a-lifetime chance to get in early on a revolutionary new crop of cryptocurrencies.
I should know.
I first recommended Ethereum at $96... and Bitcoin at $449...
Setting up my readers to make hundreds of thousands if not millions of dollars from a tiny initial investment.
But here's the crazy thing:
I don't just think these new cryptos are as good as Bitcoin…
I think they're better. MUCH better.
So if you missed out on Ethereum and Bitcoin, don't worry — this is a chance to make even bigger gains.
If these new cryptos follow in Bitcoin's and Ethereum's footsteps... let alone do better...
A small stake in each could produce LIFE-CHANGING profits.
Lamborghini and private jet profits.
And let me be clear: The crypto market is highly volatile.
Huge swings happen almost daily — and if you're not comfortable with that, this is not for you.
But if you're ready to jump into a red-hot, volatile market, you could set yourself up for MASSIVE success.
Because the volatility is why these cryptos have such outrageous potential. Steady, predictable prices mean the biggest gains have already been made.
A year from now — heck, a few weeks from now — could be too late.
But if you get in now, WHILE volatility is high...
You have a chance to follow in the footsteps of literal Bitcoin billionaires like the Winklevoss twins.
I don't know of a single investment anywhere else in the world — no stocks, no bonds, no precious metals — that can even hope to compete with this new generation of cryptos.
And that's why I want to send you my urgent crypto investment report RIGHT THIS SECOND.
It's called:
"The Crypto Revolution:
6 Coins Poised for Bitcoin-Sized Gains"
The second you open it, you'll see:
Exactly what these six coins are.
Why they have the potential for explosive, life-changing growth.
How you can safely and legally buy them in the U.S.
How you can store them in a private wallet, meaning that you are the only person on the entire planet who can access them.
And all you have to do to get immediate access is try out a risk-free membership to my investment research service:
Launchpad Trader is by far the most important venture of my career.
I take my decades of experience as an investor and an investment analyst...
Proprietary financial data that costs upward of $10,000 a year...
My staff of full-time researchers, including a former JPMorgan Chase investment banker...
And I put all these resources to work toward one singular goal:
Giving you a shot at building EXPLOSIVE wealth in modern markets.
Right now, that means I'm sharing small cryptocurrencies...
CHRISTIAN'S CRYPTOCURRENCY RECOMMENDATIONS
Bitcoin — a

2,528% winner

Ethereum — a

1,040% winner
But I'll send you any investment that offers a chance to turn a small initial stake into a huge windfall.
HIGHLIGHTS FROM CHRISTIAN'S NON-CRYPTO RECOMMENDATIONS
Vuzix for a

522% winner.

Global X MSCI Greece ETF for a

213% payday.

Endeavour Silver for a

242% gain.

Turquoise Hill Resources for a whopping

496% windfall.

And a staggering

759% jackpot

on Petro Matad, an obscure Asian mining company.
Here's everything you'll get when you join:
Urgent Trade Alerts
When I identify an investment with explosive potential, I'll send you a "Buy Alert" with simple step-by-step instructions on how to invest in it.
And when these investments hit a target price, I'll then send you a "Sell Alert" with simple step-by-step instructions on how to sell your investment for maximum upside.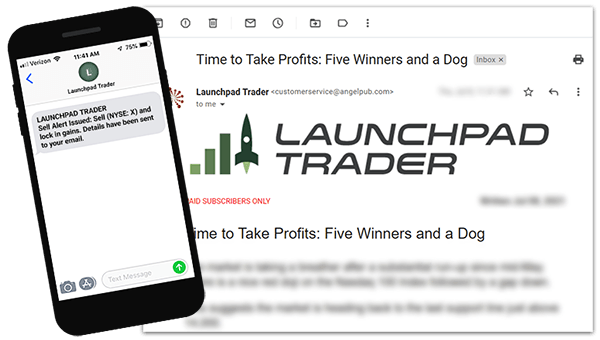 You can receive these alerts as emails or SMS text alerts, or you can access them through the:
Private Members-Only Website
This is where you can find an active portfolio, any special reports we've published, and a complete archive of all past recommendations.
If you ever miss a trade alert, you can just pop onto the website from your phone or computer and get 24/7 access.
And to make things as smooth as humanly possible, you'll also get access to our:
VIP Member Services
This is not some overseas call center where the representatives barely understand English, let alone our investment research.
No, this is the "SEAL Team 6" of customer care.
All the representatives work out of our Maryland research headquarters, and I personally oversee their training, holding them to the same elite standards as our financial analysts.
If you have any questions, our member services team is here to help you. You can reach them Monday through Friday 9 a.m. - 5 p.m. EST by phone at (844) 310-4115 or by email at customerservice@angelpub.com.
And when you join today, you'll also get three special bonuses to set you up for as much success as humanly possible in cryptocurrencies: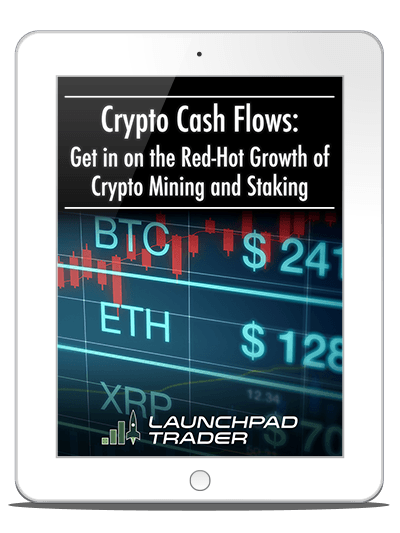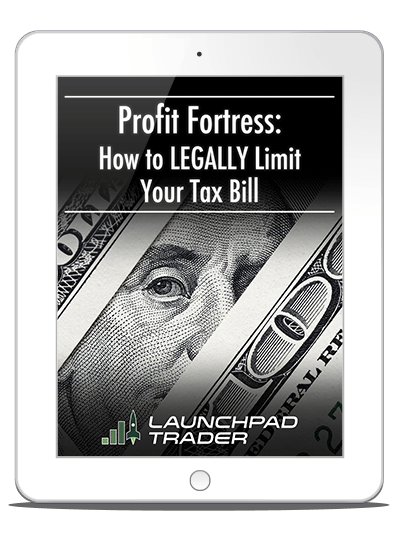 Special Bonus Report 1:
"Crypto Quick Start Guide: How to Buy and Sell Crypto Easily, Safely, and Legally"
Special Bonus Report 2:
"Crypto Cash Flows: Get in on the Red-Hot Growth of Crypto Mining and Staking"
Special Bonus Report 3:
"Profit Fortress: How to LEGALLY Limit Your Tax Bill"
I'm so proud of this work.
I've left nothing on the field.
If any member of my team or I know something that could help make you rich... we've included it.
And that's why the retail price for Launchpad Trader is $4,000. I think even at $4,000 this offers incredible value.
You could have easily made many multiples on that with a single one of my recommendations.
But this crypto revolution is such a unique situation...
A truly once-in-a-lifetime chance to make outrageous returns that are far beyond what's normally possible in the stock market...
That I don't want anyone to be left out.
So, for today, you can join Launchpad Trader at the lowest price we've ever offered...
A full 50% off.
So your price today will only be $1,999.
And out of everything I've shared with you today...
Here's the most important thing you'll get as a new member of Launchpad Trader:
My personal guarantee that if your membership doesn't live up to your highest expectations...
I will refund every single penny.
So if "The Crypto Revolution" and Launchpad Trader aren't a good fit for you…
If they don't set you up for the hottest, most explosive gains in the market over the next three months...
You can claim a full refund with my:
Ironclad 90-Day 100% Money-Back Guarantee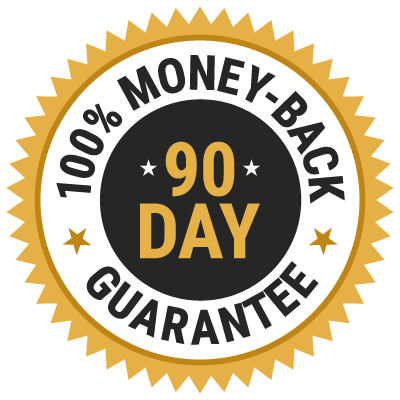 And you'll still be able to KEEP everything you receive today... "The Crypto Revolution" report... your trade alerts... your bonus reports...
Everything you get today is yours no matter what you choose.
So there is literally no risk in trying out Launchpad Trader today.
But there is ENORMOUS risk in letting this once-in-a-lifetime opportunity pass you buy.
Don't stand on the sidelines and wonder what could have been.
Join in on the crypto revolution TODAY.
Enter your information below. I can't wait to see you on the other side.
To your wealth,
Christian DeHaemer
Do you have any questions or are you having problems ordering?
Speak to a representative by calling (toll-free) 877-303-4529
OFFER CODE:

LPT-353-326
When you subscribe to Angel's Launchpad Trader with your credit card, you'll be billed that subscription choice rate. Every 12 months thereafter, we will automatically bill your card the lowest renewal rate we offer. With this auto-renewal feature, you'll lock in the lowest available price and guarantee that you'll never miss an issue or a recommendation of Launchpad Trader. This auto-renewal feature does not obligate you in any way; you may opt out of auto-renewal at any time after this purchase. And you may still cancel within the first 90 days to receive a refund. To "cancel subscription" or "stop auto-renewal," simply contact us by phone (877) 303-4529 during regular business hours or online at any time by emailing us at customerservice@angelpub.com, with reference to Launchpad Trader.