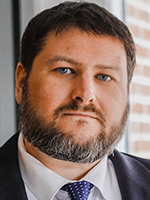 Keith Kohl here.
And let me be the first to say congratulations!
Right now, you have the chance to bank 2,068% windfall profits from the newest groundbreaking COVID-19 treatment:
The "Alpha 2B" nasal spray.
This is the breakthrough medicine we've been waiting for to end the pandemic once and for all.
No more needles. No more stress.
This COVID-killing nasal spray is super easy to use and store. You can use it yourself in the comfort of your home — and it works FAST.
All it takes is just a few sprays up your nose daily for up to seven days.
That's right, it stops COVID dead in its tracks within a week!
But the best part?
"Alpha 2B" could also treat a whole host of deadly viruses, including:
The flu
Hepatitis B and C
HPV
SARS
MERS
Ebola
Dengue fever
West Nile virus
Zika
There's simply no other treatment like it on the planet!
Make no mistake, the "Alpha 2B" nasal spray is going to be in every single medicine cabinet in America.
And it could make investors like you a retirement fortune.
Simply agree to a trial of Topline Trader, and you'll gain immediate access to the company behind the miraculous "Alpha 2B" nasal spray that could hand you 2,068% gains!
A $10,000 stake has the potential to turn into $206,800 profits or more.
The biotech sector has never been hotter than it is right now.
It's turning tiny companies into household names virtually overnight.
We've already seen it happen with Moderna, which exploded 2,068%...
And with Novavax, which jumped 1,580%.
But the company behind this breakthrough nasal spray I've been telling you about is going to top them all.
Scientists believe it could be effective in treating multiple COVID variants — including new variants that pop up in the future.
The windfall potential here is huge.
"Alpha 2B" could set you up for the rest of your life.
Just this trade alone could pay for the cost of membership to Topline Trader many times over.
So there's no time to waste.
You owe it to yourself to claim your membership slot today.
Everything You'll Get With Your
Membership to Topline Trader
As a member of Topline Trader, you're entitled to exclusive, top-of-the-line benefits all geared toward one goal and one goal only:
To show you how to get richer than your wildest dreams.
That means from the moment you join, you'll receive:
Special Report: "COVID Killer: Cashing in on the Tiny Company Behind 'Alpha 2B'"
— This nasal spray is a breakthrough in the war against COVID, and it could make early investors 2,068% gains or more. And it's all detailed in my newest report, including the name of the stock, ticker symbol, and my recommended buy-up-to price.

Weekly Issues of Topline Trader:
Each issue is loaded with new and exciting research on the hottest technology and biotechnology companies on Earth. I will introduce you to a high-tech company in at least one of these issues every month. You'll get the name of the company, specific buy instructions — the works.

Regular Portfolio Updates:
In these updates, I'll break down what's happening with each of our stocks. You'll receive up-to-the-minute analysis on each recommendation.

Unlimited Access to Our Private, Members-Only Website:
The moment you join, you'll receive a secure username and password to access every single trade alert, weekly issue, portfolio update, and research report.

Access to Our VIP Concierge Service:
This is a dedicated service ONLY for our highest-level subscribers. You get Monday–Friday access to our English-speaking member services team, located in our Maryland office… PLUS 24-hour access by email. Don't hesitate to reach out. You can contact them at (877) 303-4529.
But that's not all. You'll also immediately receive these FREE blockbuster bonus reports:
Bonus Report #1: "The Biotech Investor's Guide to FDA Fast Lanes" — When a company announces that one of its new drugs has been fast-tracked, it can send the company's shares soaring. And with this report, I'll show you exactly how to play these types of stocks that have the potential to be placed in an FDA "fast lane."


Bonus Report #2: "Titan Gains: How to Earn Massive Profits on Massive Biotech Stocks" — These three biotech titans produce critical medicines, have distribution deals with hospitals and pharmacies, and have completed all the R&D for their approved products. And inside this report, you can learn more about how these three titans could provide you with steady dividends for years to come.


Bonus Report #3: "The Quantum Computer King: The #1 Stock to Buy for the Quantum Era" — We're rapidly entering the age of quantum computing, and it's going to change the world. That's why Silicon Valley companies are spending billions for access to this tiny firm's quantum computing technology. Inside this report, you'll receive that company's name, ticker symbol, and research on spintronics and quantum computing.
But you have to move fast on this exclusive offer, because we're keeping the membership extremely exclusive… and extremely LIMITED.
Today…
Only 450 people will be allowed to join Topline Trader.
See, we're focused on small stocks that could easily skyrocket.
And with a market cap of just $20 million, that makes the company behind the "Alpha 2B" nasal spray very tiny.
If too many investors get in, the stock will move prematurely, shrinking the potential gains.
But when you join Topline Trader, we do everything within our power to show you how to make MAXIMUM profits.
So keeping the membership limited to 450 slots today is nonnegotiable.
If you give up your spot today, you may never have a chance to join.
But if you sign on, you'll join at a special once-in-a-lifetime charter membership discount.
Topline Trader normally goes for $4,999.
But because I'm so excited about the company behind "Alpha 2B," I don't want a high subscription price to stop you.
That's why if you join today, we're offering Topline Trader at an all-time low price of just $1,999.
That's $3,000 in instant savings!
I want Topline Trader to not just be one of the best decisions you make all year but also the easiest…
So in addition to a discount, you'll be protected by our 90-day, full-money-back guarantee!
You have absolutely nothing to lose by giving Topline Trader a try.
If you don't see instant rewards from Topline Trader, you have a full THREE months to request a refund and get 100% of your subscription fee back.
But given our success rate and all the information you're going to receive as a member, I honestly don't expect that to happen.
And even if you do choose a refund, you'll be able to keep every single report, trade alert, and bonus resource you receive today.
This "Alpha 2B" breakthrough is a once-in-a-lifetime opportunity to retire in style or even take that tropical vacation you've been dreaming about.
But I can't hold your slot any longer.
The order form below is 100% SSL-encrypted and secured.
If you have any questions, please call our VIP member services team at (877) 303-4529.
Remember: This offer WILL NOT LAST.
So enter your information now, and I'll see you on the other side.
To your wealth,
Keith Kohl
Investment Director, Topline Trader
Complete Your Order by Submitting the Form Below!
Do you have any questions or are you having problems ordering?
Speak to a representative by calling (toll-free) 844-310-4115
OFFER CODE:

CE-356-557
When you subscribe to Topline Trader with your credit card, you'll be billed that subscription choice rate. Every 12 months thereafter, we'll automatically bill your card for the lowest renewal rate we offer. With this auto-renewal feature, you'll be locking in the lowest available price and will guarantee that you'll never miss an issue from Topline Trader. This auto-renewal feature does not obligate you in any way. You may opt out of auto-renewal at any time after this purchase. And you may still cancel within the first 90 days to receive a full refund. To "cancel subscription" or "stop auto-renewal," simply contact us by phone (877) 303-4529 during regular business hours, or online at any time by emailing us at customerservice@angelpub.com, with reference to Topline Trader.